Hand to hand cursus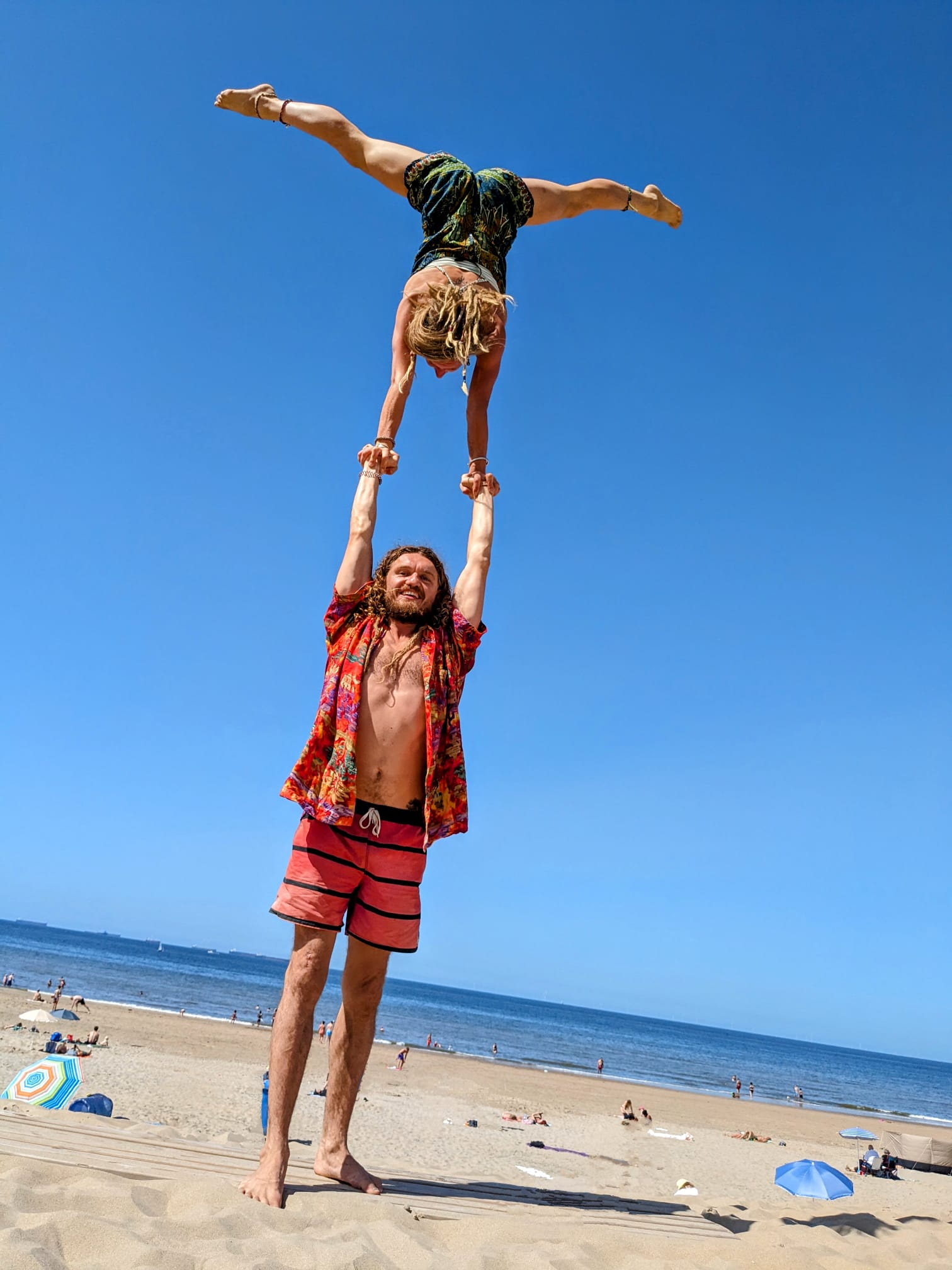 Course Information
The first lesson is scheduled for October 30th, and the last lesson is on November 20th.
Total of 4 lessons.
Only €65
Location Gymzaal Pr. Margrietstraat 10.
Lesson Times
Individual training: 19:30 to 20:00
Partner training: 20:00 to 21:30
Flyers start half an hour earlier on October 30th and November 13th for specific flyers training.
Bases start half an hour earlier on November 6th and 20th for specific base training.
As a base, you can also participate in the flyers training, and as a flyer, you can also participate in the base training.
Prerequisites:
To participate, you need a basic level of acrobatics skill. To ensure a productive learning experience, participants must meet certain requirements in acrobatics:
Flyers:
Hold a handstand for at least 30 seconds. This can also be done with a wall or spotter.
Be able to enter a handstand independently.
Be able to practice handstands without a spotter.
Bases:
Hold a foot-to-hand position for at least 30 seconds, whether in L-base or S-base.
Be able to support a partner above your head (e.g., high bird).
Registration
For the quality of the lesson, it's important to have a good balance between the number of bases and flyers.
You can register as a flyer or base. We allow an equal number of flyers and bases in the course.
Registration with a Partner: If you and a partner want to register together, with one taking on the role of flyer and the other as a base, you will both be guaranteed access.
Individual Registration: If you register individually, we will try to match bases and flyers as much as possible. It may happen that we don't have a spot for you.
The registration fee for the course is €65. We understand that financial situations can vary and, therefore, offer a generous 25% discount to those who need it.
Trainer
We are delighted to introduce Nick Vos. Nick is an experienced acrobat with extensive experience as both a base and a flyer. Nick has in-depth knowledge and practical experience to bring out the best in all participants.